Automobile Parts
Door Handle
Superior molding and surface treatment technologies are used.
Door handle with built-in antenna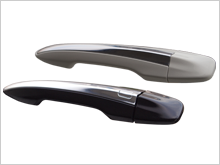 To match the classy plating design and to communicate with the intelligent key, the antenna is built into the door handle.
Velour-plated Door handle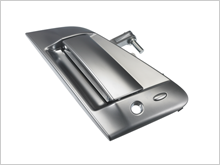 Velour-plating featuring beautiful aluminum-look expands the potential of design.
Chrome plated door handle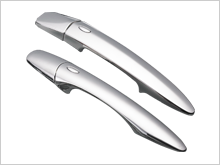 Chrome plating technology applicable to both plastic molded and diecast parts is used for door handles as an essential element for car design.
Painted door handle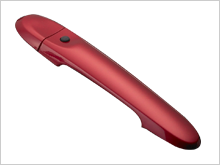 Painting technology is applicable to various colors such as vehicle's body color or particular color, and extending the expression and flexibility of design.
Inside door handle (Chrome plated)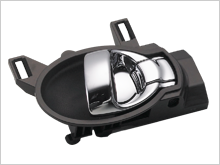 Chrome plating with solid look provides vehicle interior with luxurious atmosphere.
Inside door handle (Painted)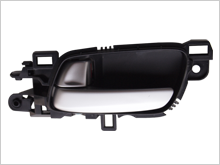 Unified interior design is expressed by adoption of metallic color painting.