About ALPHA
Greetings from the President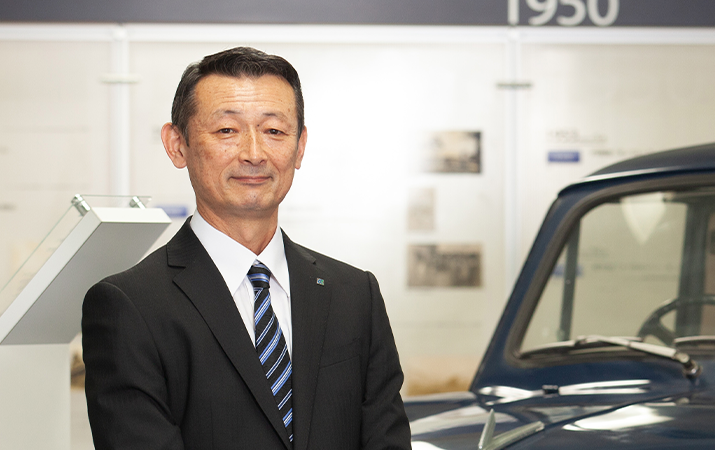 As a "key and keyless" lock manufacturer, ALPHA offers products created through its continuous quest for "safety, reliability and convenience". And coming 2023, we will be celebrating our 100th anniversary.
In anticipation of our upcoming centennial, we adopted a new Corporate Message "Innovation for Access" in 2014. The message recognizes that our business lies in providing access and restates our mission of continuously creating innovations in this field. Through activities inspired by the Corporate Message the entire ALPHA Group will strive towards creating new values which exceed your expectations.
In our current three (3) year mid-term business plan (FY 2016~FY 2018) which started in FY 2016, we identified the following three (3) main objectives and are currently implementing various measures to accomplish such.
1.

Strengthening our profit base (Stability)
We will aggressively seek rationalization and improved efficiencies through the promotion of region based management and created the following five (5) regions (① North America, ② Japan·Korea, ③ China, ④ASEAN·India, ⑤ Europe).

2.

Development of new businesses and products (Growth)
Concurrent with our entry into the European market through the acquisition of an Europe based car access security business, we established a collaboration workgroup charged with generating synergies through complementing and sharing products and technologies, know-how, etc. to develop new businesses and products.

3.

Developing human resources (the driving force for accomplishing 1. and 2.)
We will foster a culture encouraging employees to think, propose and act by themselves in accordance with the spirit of autonomy and independency as set forth in ALPHA's Human Resource Principles.
Each and every one of us in the ALPHA Group is fully committed towards making your lifestyle more comfortable through the "safety, reliability and convenience" offered by our products.
Your continued patronage and support of ALPHA would be very highly appreciated.