About ALPHA
Greetings from the President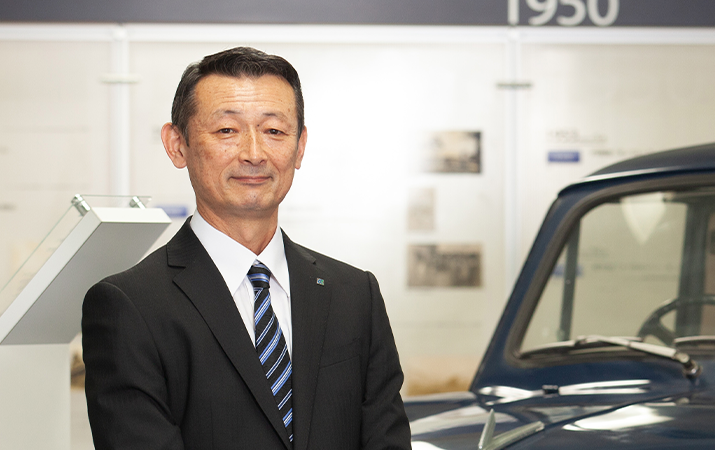 The 100th anniversary connecting our gratitude...our heart...to the future
Our company has celebrated its 100th anniversary.
We would like to express our gratitude to all of our stakeholders and the families of our employees who have continued to support us.
Three years have passed since the coronavirus pandemic started. During the period, we have cultivated a corporate structure that can respond to the ever-changing situation.
It is said, "Walls in life only come to those who have the potential to overcome them, so we have an opportunity when there is a wall." This also leads to the precept given by Waichi Wada, the founder of the company. When the Kamata Plant was burned down by fire in 1959, we spared no time to sleep to cope with the situation. And preventing from missing delivery even a day, thanks also to the help of other companies in the same industry, created our strong credibility. It is still handed down in our company as the saying, "The worst leads to the best."
Our history started with one key. The technology has been utilized in the housing hardware business, the automobile business, and the locker business, and has evolved into biometric, touch-type and non-contact authentications, along with door handles and handles that people always touch first. We believe that this is our mission to support people's lives and contribute to the creation of a society where people can move with peace of mind.
As we celebrate our 100th anniversary, we will once again look back on our history and show our latent strength that has overcome many obstacles, in order to connect our gratitude and our heart to the future.
We would like to ask for your continued support, and we will do our best to continue to be your choice for the next 100 years.